Covid-19 Resources
& Message from our CEO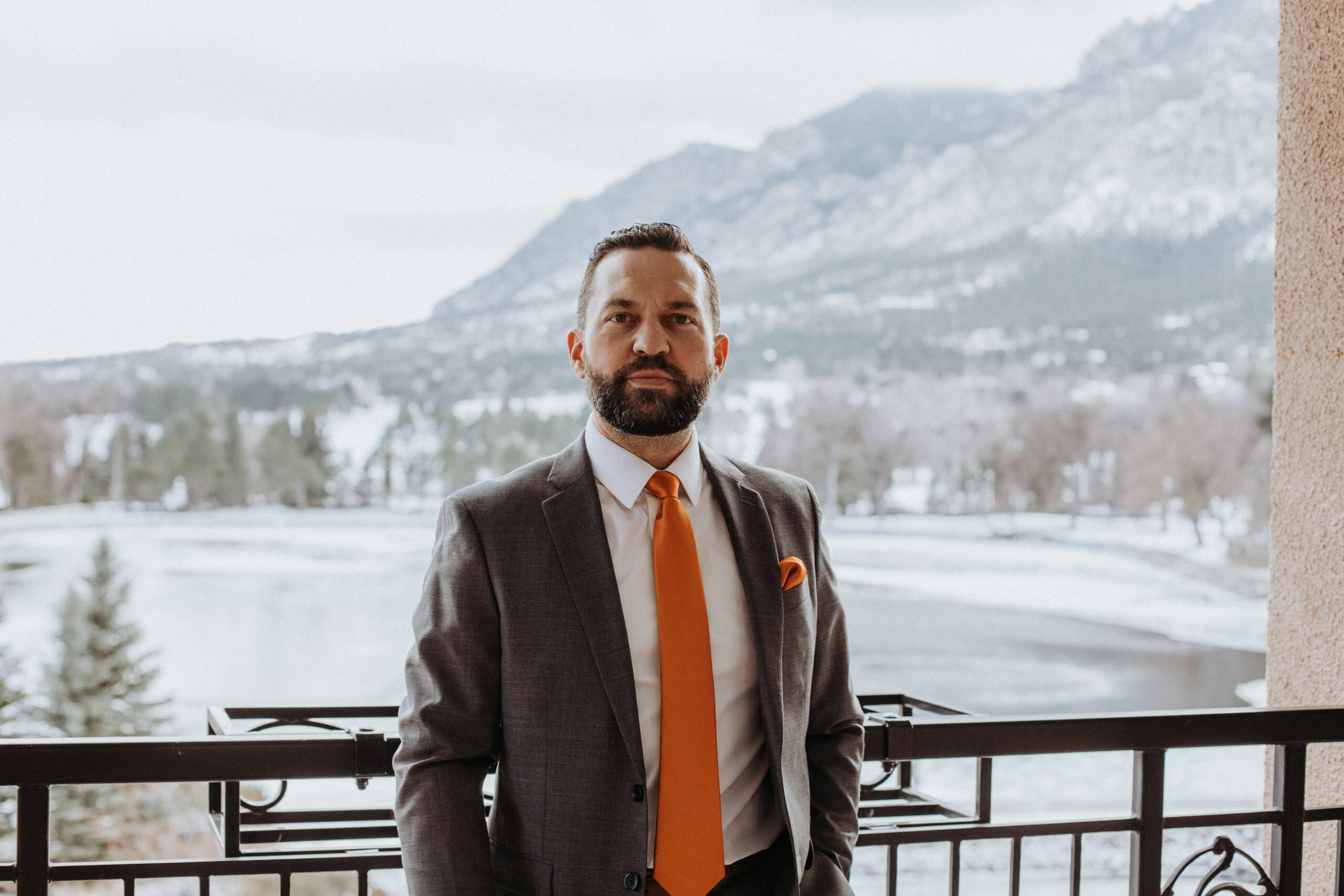 COVID-19 Letter from the CEO
Dear Valued Community Partner, 
For over a century, our organization has served the greater Colorado Springs area and surrounding communities through providing behavioral health services. Our mission, provide exceptional behavioral health care to our community one patient at a time, guides the decisions we make, and amidst the growing concerns around COVID-19, it was with our mission in mind that we developed the plan outlined below.
It is important to note this is a fluid situation and as developments occur, we will be sure to keep you updated. Our team is working across the system to leverage technology in order to continue to provide services to clients, while accommodating staff that need to telecommute or provide telehealth services from home.
Our aim is to minimize disruption to services for those who need them and continue to be a vital asset for our community, while keeping our clients and staff safe.
Beginning Tuesday, March 17

th

, teams will begin working remotely. Additionally, we will continue scheduling clients via telehealth services and ensure our providers are equipped to provide these services remotely.

Our 24-hour Crisis Center and Acute Treatment Unit will continue to be open. We will also have Case Management staff available to assist with client needs.
The COVID-19 pandemic has sparked significant amounts of uncertainty in a number of aspects of life. This can be a source of anxiety, stress and frustration. The link below features advice on how to manage these feelings during this time in a healthy way. Additionally, I am including a link to a handout that summarizes both what Diversus Health is doing during this time and what individuals can practice to minimize their worry.
Covid Response Program
Diversus Health One-Page Resource: What We Are Doing and What You Can Do
Please continue to practice safe habits such as washing hands, social distancing, and the recommendations of the CDC and WHO.
Best,
Adam C. Roberts, MBA
President & CEO
Diversus Health
Covid-19 General Information:
Centers for Disease Control and Prevention
Visit the Centers for Disease Control and Prevention website for general information and recommendations from the CDC.
World Health Organization
Visit the World Health Organization website for general information recommendations from the WHO.
Resources for LGBTQ+ Youth & Families
Inside Out Youth Services has compiled this list of resources that can be accessed from home for those needing more support, information, or just some cheering up right now to help provide access to vital support services for LGBTQ+ youth, the LGBTQ+ community more generally, as well as their families and loved ones.
Inside Out Youth Services Resources for LGBTQ+ Youth and Families
AMPHL Information for Deaf and Hard of Hearing Individuals
Information about COVID-19 is rapidly changing; it is too often inaccessible for those who prefer ASL or captions. Many organizations and colleagues across the United States have created resources and references that can support people with hearing loss to better understand COVID-19. View the resource list below that AMPHL has put together.
COVID-19 Resource List for Deaf and Hard of Hearing Individuals
ASL Videos from the CDC
Resources for Kids
Need help communicating to your children about COVID-19? View this resource below, created with kids in mind and available in both English and Spanish.
COVID for Children Book – English
Libro COVID para Niños – Español
Mindful Schools
Mindful Schools will be offering free mindfulness classes for kids! Visit the Mindful Schools website to learn more about mindfulness for kids and how to join the classes.
Back to School Mental Health Support
Diversus Health is offering telehealth services for both adults and children, as well as in-school mental health services in select schools. Learn how we can help by filling out our contact form or call (719)-572-6100 to get started today.
Back-to-school Family Resources
For additional resources, we have compiled a back-to-school family resources page.
Managing Stress & Anxiety Surrounding Covid-19
Thank you to Dr. Lacey Edwards for her contributions to the El Paso County Public Health Press Conferences regarding COVID-19. Click links below to view tips on how to manage stress and anxiety and remain calm during this time.
Ways to Remain Calm during a Pandemic
Covid-19 Tips
COVID-19 Tips on How to Establish a Routine, Continue to Remain Calm, and Managing Stress and Anxiety
How to Practice Mindfulness
Diversus Health in the News
Throughout the COVID-19 pandemic, Diversus Health has been featured in the news and media stories. Thank you to our leaders who have shared their expertise around relevant topics and who position Diversus Health as a community leader in mental health.
This Too Shall Pass
by Colette Bordelon
Charlton Clarke featured in an article on KOAA News 5, commenting on telehealth services and the effects of COVID-19 on substance use.
Social Distancing and the Effects It Has on Us Psychologically
Interview with Charlton Clarke, Director of Healthcare Services, on KDRO-ABC.
El Paso County Public Health Press Conference
Advice and tips from Dr. Lacey Edwards on staying calm during the pandemic.
Need Assistance? Schedule an Appointment Today.
During the COVID-19 outbreak, we are seeing clients through tele-conferencing and telephone services. We can connect you with a Licensed Therapist to talk through issues relating to stress, anxiety, social isolation, financial difficulties or dealing with uncertain times. All through the comfort of your own home using a computer, smartphone, or tablet.
Join a Microsoft Teams Meeting from your Smartphone.
Schedule an Appointment
Take the next step and schedule an appointment by calling (719)-572-6100.
Explore Teletherapy
Not sure about Teletherapy? See what our clients and clinicians are saying.
Teletherapy Testimonials
Make the most of Teletherapy
Teletherapy is more crucial than ever during these uncertain times. Read this HuffPost article to learn how to make the most out of teletherapy right now.